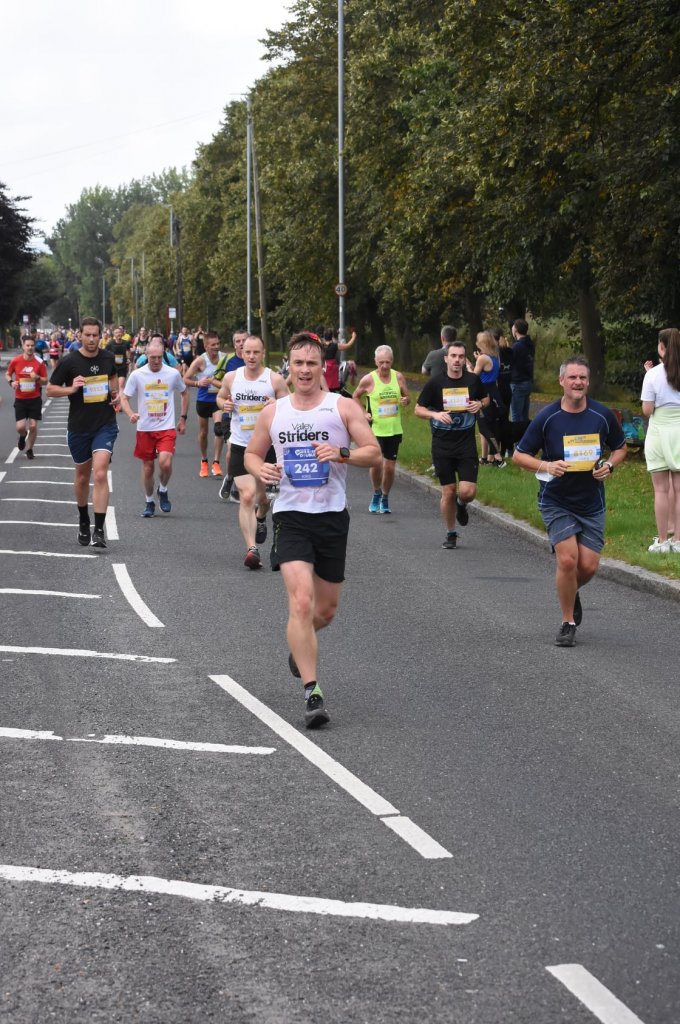 Newsflash – parkrun Grand Prix race 25 September Roundhay Park
As we near the end of the third quarter the Grand Prix has gathered pace with a number of races featuring so far:
Bodington 5k series – John Shanks recording 17.03 VS fastest male and Sarah Shanks 20.20 fastest VS female. 35 Striders have taken part in at least one.
EA 5 mile relays round one 23 Striders raced, with John Hobbs 26.57 and Heidi Siddle 33.36 fastest VS male and female. Rav Panesar 27.03 and Sarah Shanks 33.09 lead in round 2.
Otley 10 miles Vernon Long was first VS male in 1.10.28 and Amanda Spencer first VS female and second Strider overall in 1.14.01.
Eccup 10 miles saw a terrific turnout from the club 41 Striders, with Tom Van Rossum running an impressive 57.21 and Sam Harris first VS female in 1.08.23.
Hyde Park mile/ Golden mile the fastest Strider was Gary Mann 05.11 and female Sam Harris 05.53 – great performances.
Vale of York 10 miles 14 Striders attended this race with John Hobbs the first VS 59.04 and Sam Harris first VS female 1.06.06.
Leeds Half Marathon saw 23 Striders finishing with Huw Lippiatt in 29th position in 1.22.21 and Sarah Shanks in 217th place in 1.36.22.
Club Handicap Races well done to Alfie Jones crossing the line first in the Summer race and Katherine Hogg in the Autumn race.
Leading the GP table is John Shanks on 786 points closely followed by Amanda Spencer on 774. Click here for full points table: https://www.valleystriders.org.uk/run/competition/grand-prix/latest-standings/
The next GP events are:
25 September Roundhay parkrun
3 October West Yorkshire Cross Country entries close 21 September
3 October London Marathon
9 October Three Peaks Race
24 October Leeds Abbey Dash
30 October Apperley Bridge Canter.
The full schedule can be found here: https://www.valleystriders.org.uk/latest-events/category/grand-prix/list/
Well done to all who have raced so far and good luck to all competing in the above races.
A further update will be posted in early November.
Alan
Featured image from Leeds Half Marathon courtesy of Andy Wicks