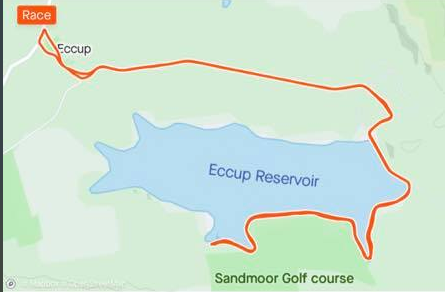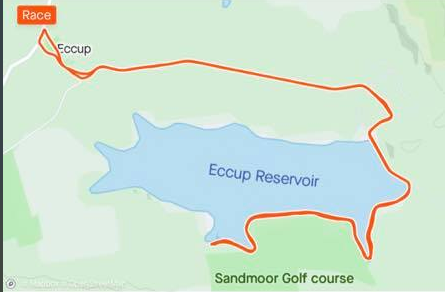 Winter Handicap and club social
The winter handicap will take place on Sunday 2nd January, starting at 10:45am at the Eccup Reservoir towpath at the bottom of Goodrick Lane. The route will be approximately 10k out and back along the canal towpath, across the dam and out along Eccup Moor Road before turning up Village Road towards Eccup Lane, looping back down Blacksmith Lane and back to the start. The route is predominantly on tarmac roads and the canal towpath (which can be muddy at this time of year), so is suitable for road or trail shoes. If you would like to run, please be there by 10:30 to collect your handicap time.
All members of the club are welcome and we would love to see you there. If you haven't run a handicap race before, please go here for details about how it works.

As usual, we will need plenty of people to help with marshalling the route and timekeeping- so if you would like to help, please message me or reply to this post.
And of course, there will be valuable Grand Prix points for all runners!

Afterwards we have booked tables at The Lord Darcy pub on Harrogate Road from 12:15pm. Everyone is welcome. (more details to follow)