If you are going to run any races, you'll need to get yourself a club vest!  You should always wear your club vest when racing, the only exception being when running for charity when you may prefer to run in the vest of that charity.
We have two vest suppliers: Complete Runner, and Dobson and Robinson (Intersport), both in Ilkley.  Various different styles are available as well as long and short sleeved t-shirts.
All garments are stocked blank and printed to order, and can be posted out for a small fee. If you are not sure what size you need, ask around the club and someone will let you try one for size, or pop into either shop.
The club keeps a stock of vests and t-shirts for Juniors which can be tried on and paid for by bank transfer to the club.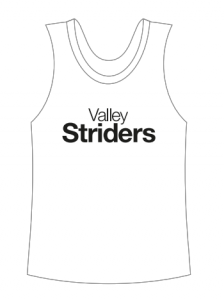 You might also want something to keep you warm after those cold winter cross country races, and we have just the thing.
Visit PB Teamwear for additional club kit including various hoodies, trousers, t-shirts and beanie hats.
You can always click on the button below to access our Contact Form and select 'kit'.