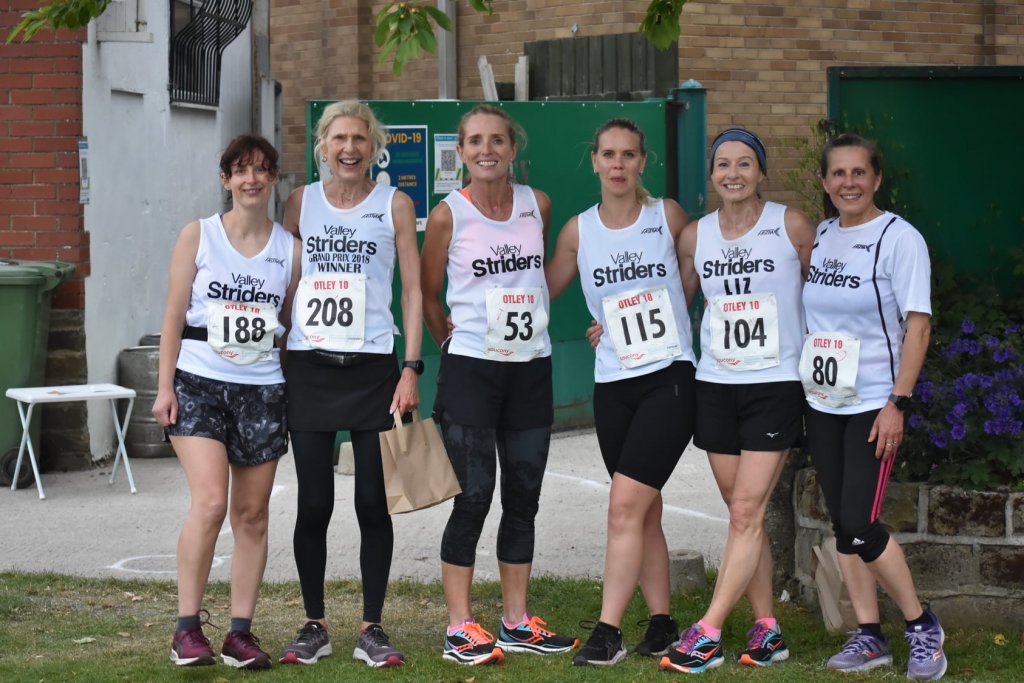 As we move into the second half of the year and our Virtual Race calendar closed on 30 June real races have returned. The Otley and Eccup 10 miles, the Hyde Park Mile all took place in June with respectively 10, 41 and 15 Valley Striders taking part.
There has been a shift in the Grand Prix points table with Amanda Spencer (F45) at the top on 774 closely followed by James Tarran (M45) 768. The senior age categories are lead by Sam Storey and Rachel Bentley, 35's by Sean Cook and Samantha Harris, and 55's by Bob Jackson and Sue Sunderland. Have a look at your own scores in the Grand Prix section of the website.
There are plenty of opportunities to score Grand Prix points in the second half – keep an eye on the Race Calendar, with the Vale of York 10 miles on 20 July, and shortly to be announced the first actual Club Handicap race of the year at Eccup reservoir. The Leeds Half and Vale of York Half Marathon are scheduled for 5th and 12th September. Taking part in any other half or full Marathon, Ultra event or the monthly Evensplits 5k races at the Brownlee Centre LS16 8NA (The next event is on 28 July from 19.30) all earn Grand Prix points. Please use the Results Submission Form in the "Members Area" on the website to send us your results for "any other half" , "any full marathon" or "any ultra". You don't need to use the Results Submission Form for named races in the Grand Prix (unless you aren't listed as a Valley Strider) – we will collect these.
Happy running everyone.
Alan
Picture courtesy of Andy Wicks @ Otley 10