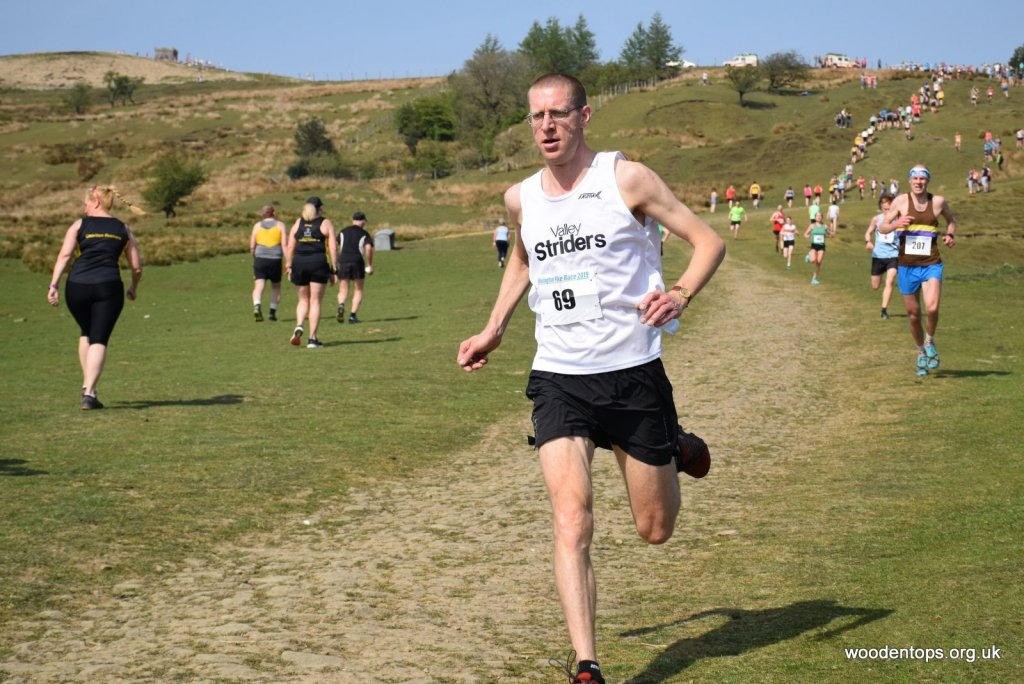 Please see below for details of the Valley Striders AC fell championships this year (thanks to everyone who fed into this on Tuesday night in Harewood).
Don't forget that all FRA (Fell Runners Association) races count towards the championships (so submit any results by e-mail to Steve Webb: [email protected]), however there is slightly greater points weighting when it comes to the VS champs races to encourage as many members to get to these races as possible.
A reminder you must complete an FRA short, medium and long race to be eligible for the fell champs titles. If you do not complete all three categories of races you will not be eligible for the titles.
VS Fell Championship 2020 Races
The Stoop, BS, 15/12/19
Auld Lang Syne, BS, 31/12/19
Stanbury Splash, BM, 12/1/20
Ilkley Moor, AS, 1/3/20
Haworth Hobble, BL, 14/3/20
Heptonstall, BL, 29/3/20
Three Peaks, AL, 25/4/20
Dick Hudsons, BM, 30/4/20
Jack Bloor, BS, 12/5/20
Charlesworth Chase, BS, May exact date TBC
Ilkley Trail, CM, May exact date TBC
Otley Chevin, BS, May/June exact date TBC
Kettlewell Anniversary, AS, 11/6/20
Beamsley Beacon, BS, 18/6/20
Danefield Relay, CS, 30/6/20
Borrowdale, AL, 1/8/20 (plus VS camping weekend
Round Hill, CM, 9/8/20
Burnsall Classic, AS, 22/8/20
Tour of Bradwell, BL, 5/9/20
Embsay, AS, 20/9/20
Rombalds Romp BM, 27/9/20
Withins Skyline, BM, 11/10/20
Harriers v Cyclists, BS, 14/11/20
Tour of Pendle, AL, 21/11/20
All of these can be found on our calendar, where exact dates will be added once known.
(The Stoop, BS, 20/12/20, race counts towards 2021 VS fell championships)
Auld Lang Syne race has been dropped due to the difficulty of getting a place…
British Fell Relay Championships 2020
Save the date – 17 October 2020. Venue is Tebay, so another fairly local one… I am presuming not at the services…
VS Fell Running Camping Weekend 2020
A return to Borrowdale! Date for the diary weekend of the 1st August. Camping in the race field, stay in the local YHA or lots of alternative accommodation options nearby. Congregate in the pub after the race…
A classic/difficult/brutal race with some excellent all abilities running/walking/biking options in the local area, so would be great if we can get as many people attending as possible, whether you enter the race or not.
Cheers,
Ross Bibby, Valley Striders Fell Captain