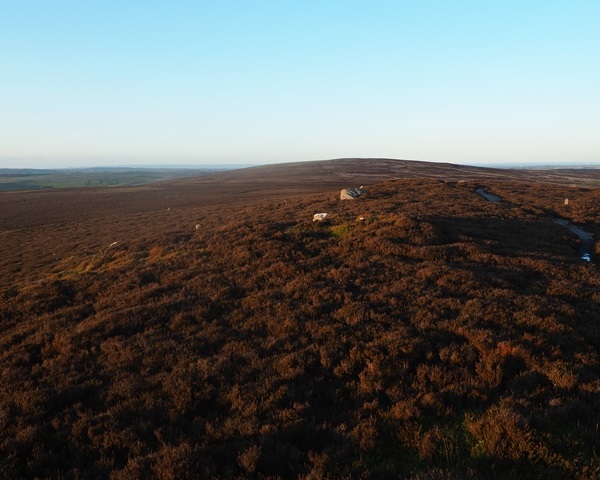 It was warm, it was sunny, there were showers forecast (they didn't happen) and there were bogs promised by Otley AC…..
8.7miles (felt like 20), elevation wasn't too tough for a fell race apparently (1100ft), and as Round Hill is one of the races in The Leeds Race Series Ken Fox and I decided to give it a go……us and about 100 other enthusiasts (I'm guessing 100 , haven't seen the results). Didn't spot any other VS there……
The bogs were impressive, unlike my bog jumping (which seemed to entertain the runners behind me)
The paths were uneven (apparently they often are when you aren't on road) and I must have turned my ankle over 15 if not 20 times, but my highlight was my tumble into the heather as I tripped on….well something…possibly my feet. I'm sure the scenery was amazing but I didn't dare take my eyes off the path for a second after.
Ken and I both finished the race…………..and have bottles of beer to prove it – so all's well that ends well. We didn't stay for the results as there were a few more bog jumpers being dragged out before the presentation.
A different experience to the Otley Chevin Fell Race, longer much more uneven under foot…oh and there were bogs! Thanks Richard and Andy and Sally for your bog advice.
(word on the street is that the winners were all wearing inov-8s, other brands are available………..)
[picture from http://myyorkshiredales.co.uk/hills/round-hill/]