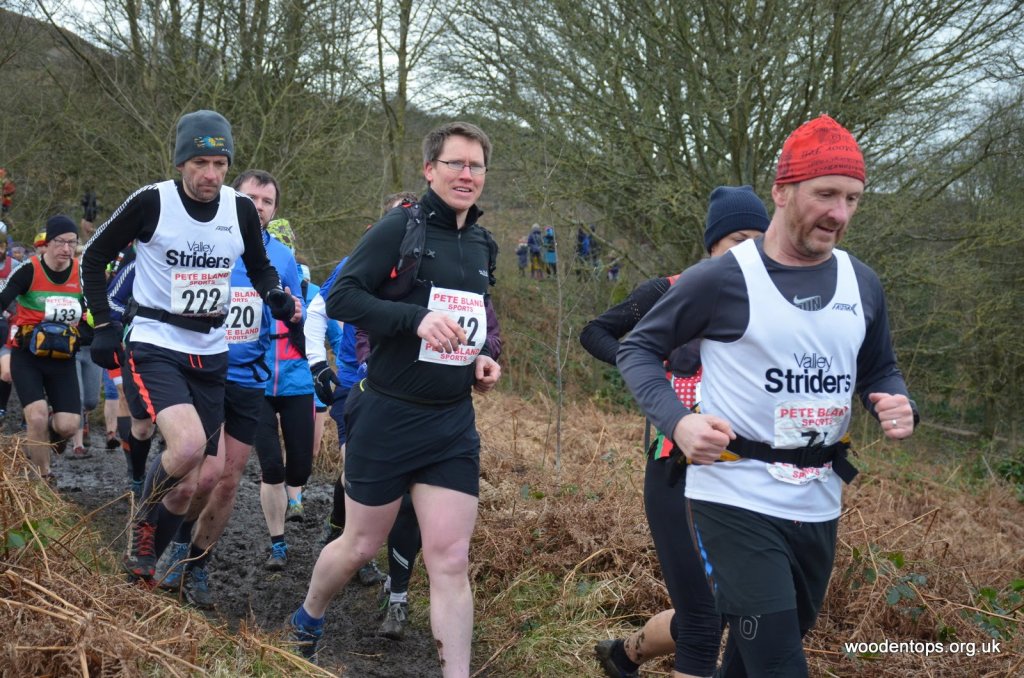 For what it's worth here's the standings in the VS Fell Champs just as the shutters came down.
It looks as though most of the columns in the spreadsheet will be redundant this year!
Hopefully there will be an opportunity to start racing again later in the year.
One point I should mention is that Tony Mills seemed to have finished twice at the Ilkley Moor race. I calculated his points based on the lower of his results as that seemed aligned with where I'd expect him to be.
Cheers
Steve
Image courtesy of Dave Woodhead at Ilkley Moor Fell Race – more here.