For anyone that has not taken part in cross country before, or who is reasonably new and would appreciate a bit more information, I will attempt to explain what is available:
League Races (there are two cross country leagues)
West Yorkshire League Cross Country
This is suitable for runners who are quicker than 25 mins for 5K. If you are around this standard, but are unsure about taking part then please just ask for advice. I have very recent memories of Valley Striders Ladies finishing 3rd in the league thanks to a brilliant 25 minute 5k runner taking part (I hope she knows who she is!). Races are usually 5-6K for women and approximately 10K for men.
Sunday 8th October – Nunroyd Park, Leeds
Sunday 29th October – Thornes Park, Wakefield
Saturday 18th November – Middleton Park, Leeds
Sunday 10th December – Oulton Sports Centre, Rothwell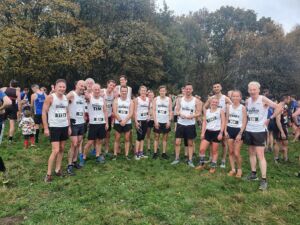 PECO XC League
This is the ultimate in friendly, welcoming and inclusive cross country running. If you don't try any other cross country race, try at least one of these! All abilities welcome, all races are 5 miles or slightly under and you will be surrounded by lots of other encouraging runners of a similar ability to you. It is worth coming just to see the field full of club tents and colours, and to listen to all the cheers at the finish line.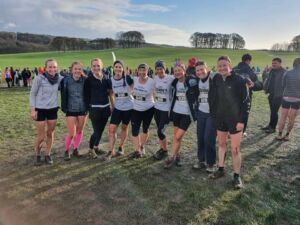 Championship Races (there are 3)
For the Yorkshire Cross Country Championships, sub 25mins for 5K is a good guide for suitability. However, the Northerns tend to have a slightly wider spread of ability and the Nationals, slightly wider still. The distances are approximately 8K for women and 12K for men.
Yorkshires – Saturday 6th January
Northerns – Saturday 27th January
Nationals – roughly the second weekend in February
Vets XC
The Yorkshire Vets Cross Country Championships take place around mid-March.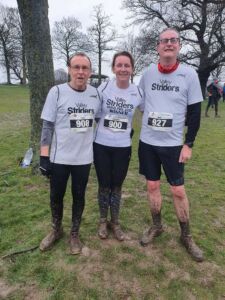 Feel free to ask questions on Facebook or Spond, or email [email protected]