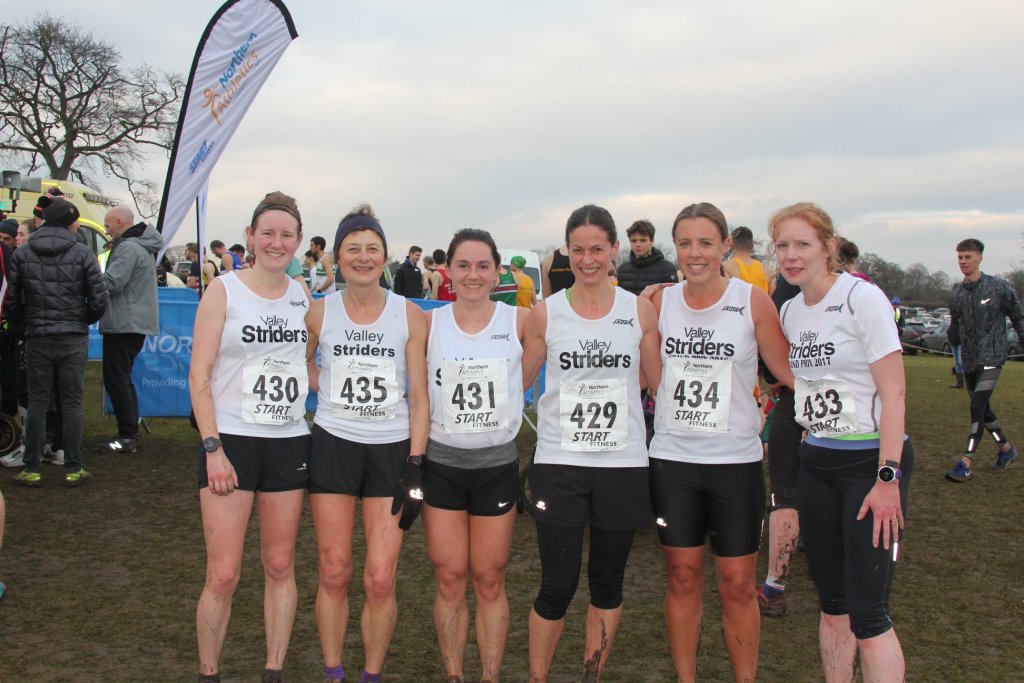 The 2020 event was held at a new venue – the Camp Hill Estate near Bedale in North Yorkshire.
As we arrived at the VS flag, Bob warned us not to be fooled by the relatively firm conditions in the start/finish field, there was lots of deep mud on other parts of the course. He certainly wasn't wrong, as we found out there were long sections of ankle deep strength-sapping glutinous mud. Still, isn't that what real cross country is all about? It was excellent type-2 fun.
Christa Shackleton, Sam Preston and Jamie Walker ran well in the junior events.
The senior ladies raced over 8km and were led home by Bethan Bond and Jihanna Bonilla-Allard. The team produced a superb result to finish 12th out of 39 teams.
The senior men battled over 12.3 km with the slower runners struggling to finish in daylight. Valley were led home by Jon Pownall and Matt Chadwick to finish 22nd out of 39 teams.
The encouraging shouts from VS marshals and supporters out on the muddier sections of the course were greatly appreciated!