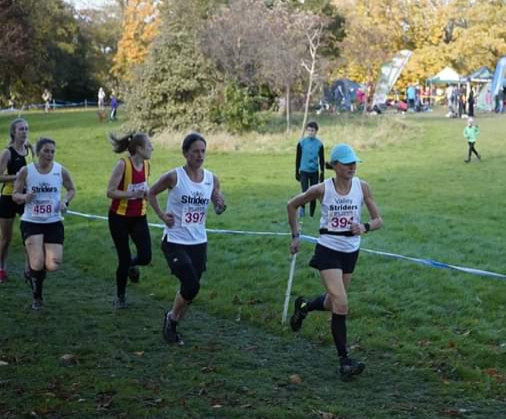 Congratulations to the men on winning bronze medals in the WYXC League. The women got a full team out at every fixture and finished 7th overall. Well done to Sue Sunderland for finishing runner up in the V55 category.
We've entered 10 senior women and 14 senior men into the Yorkshire XC in January and are now collecting names and payments for the Northern and National XC Championships.
If you'd like to run in the Northern XC (Bedale, 25th Jan – prospectus can be found here: https://www.northernathletics.co.uk/events/northern-xc-championships-2020/ ) please pay £8 to the 'other' Valley Striders account. https://www.valleystriders.org.uk/members-area/club-information/payment-details/
If you'd like to run the Nationals (Nottingham, 22nd Feb) please email [email protected]
The club will pay your entry for this event so no need to transfer any money. More details can be found here: https://www.englishcrosscountry.co.uk/the-national-cross-country-championships/entry-procedure/
Please can we have payment and/or names by Wednesday 8th January.