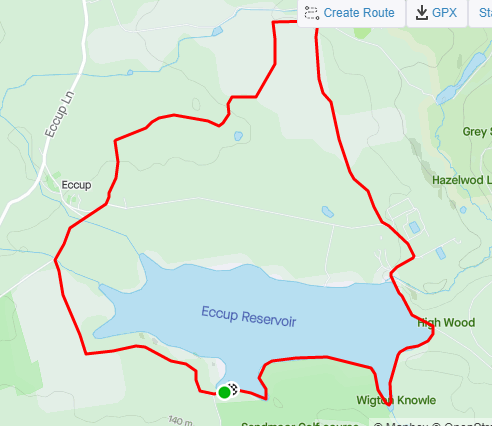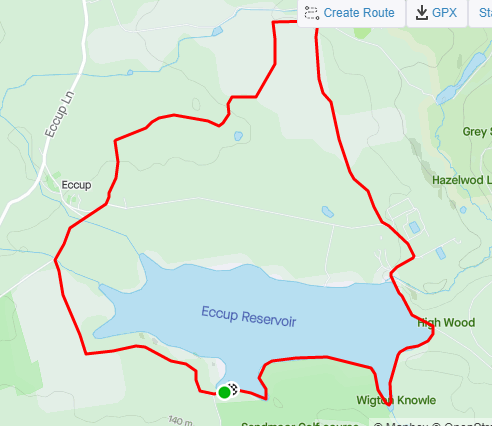 The Valley Striders Summer Handicap race will be held on Tuesday 19th July. We will be doing the summer trail route, which is a circular route of approximately five miles clockwise around the reservoir, across the fields towards the Harewood estate and back along the towpath. You will need to be at the lodge at the bottom of Goodrick Lane (off Alwoodley Lane) by at least 6:30pm to collect your handicap time. The clock will start at 6:45pm promptly.
Our handicap races are run four times a year around Eccup Reservoir and the Harewood Estate and are open to all members of the club. These are run over five miles, with runners starting at staggered times calculated from recent race results, meaning even the slowest runner has the chance of finishing first and adding their name to the Handicap Trophy. Friends, guests and newcomers are welcome to join in, and members can also pick up valuable Grand Prix points! See the rules on the Valley Striders website.
If you are new to the club or a guest, we may not have enough data to calculate a handicap for you yet. If this is the case, we will need an idea of how fast you can run 5k or 5 miles. A handicap start time based on your running time will be calculated but you will not be eligible to win the trophy.
As always, we will need a willing group of people to marshal and help with time keeping so if you are able to help in any way, please contact Sue Sunderland at [email protected].