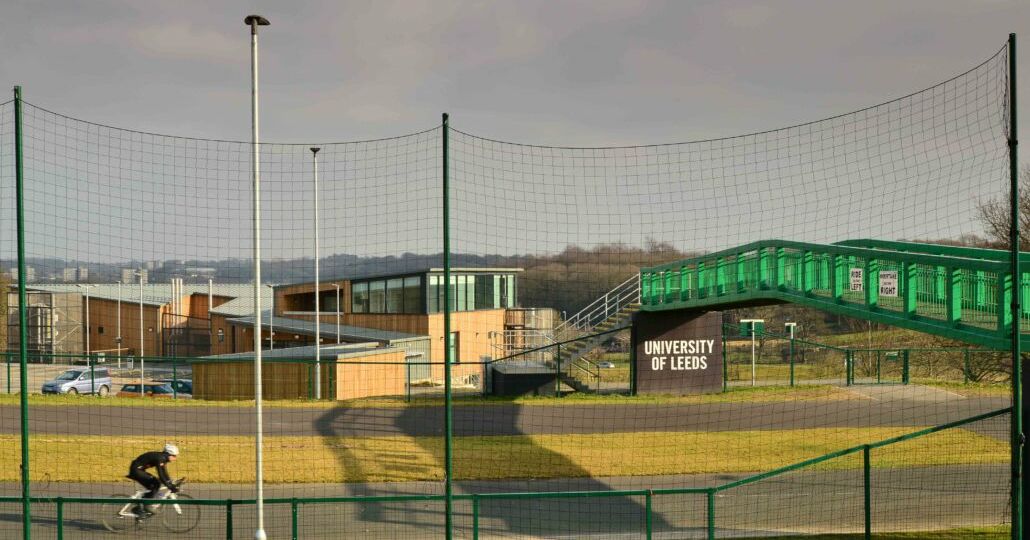 This will be at the Brownlee Centre
Names are at the end of this post – after the satellite view picture.
Valley Striders AC club has booked the Brownlee Centre 6pm to 8pm on Tuesday 22 August
juniors from 6pm to 7pm
intermediate adults from 6:30pm to 7:30pm
experienced adult runners from 7pm to 8pm
This post describes the session for all juniors.
There are only 3 of Richard and Alex's "C" group – I suggest Sam Redmond runs with one of the advanced groups, Harry Durbin runs with "us" and Keira Sykes can choose.
The juniors have use of the whole circuit from 6pm to 6:30pm, the southern half of the circuit from 6:30pm to 6:45pm, and the southern loop 6:45pm to 7:00pm.
Activities
5:55pm – arrival
6:00pm to 6:10pm – briefing – then some parents take up marshalling positions to support 1 mile run,
6:10pm – also recruit volunteers to marshal the finish including timekeeper (with parkrun app?), funnel marshals to keep finishers in order, "tokens" to hand out numbered discs, and recorders to write down positions against runner's name
6:10pm – all children move to half mile start
6:12pm to 6:16pm – half mile run – southern half of circuit. Mainly for younger runners, also for sprinters who don't like to run a mile.
6:13pm – children not doing half mile move to mile start
6:14pm to 6:25pm – 1 mile run – full circuit of cycle track.
6:30pm – everyone move to southern loop, organise into teams of 4
6:35pm to 6:45pm – relays – teams of 4, each runner does 300m. Each team MUST have a parent to manage the team.
6:50pm – move to behind main building
6:55pm to 7:05pm – Bob's Hill Challenge (try one lap and then maybe more)
7:10pm – go home!
Note it will not be possible to run the half mile and the mile. This will then give us time to do the hill challenge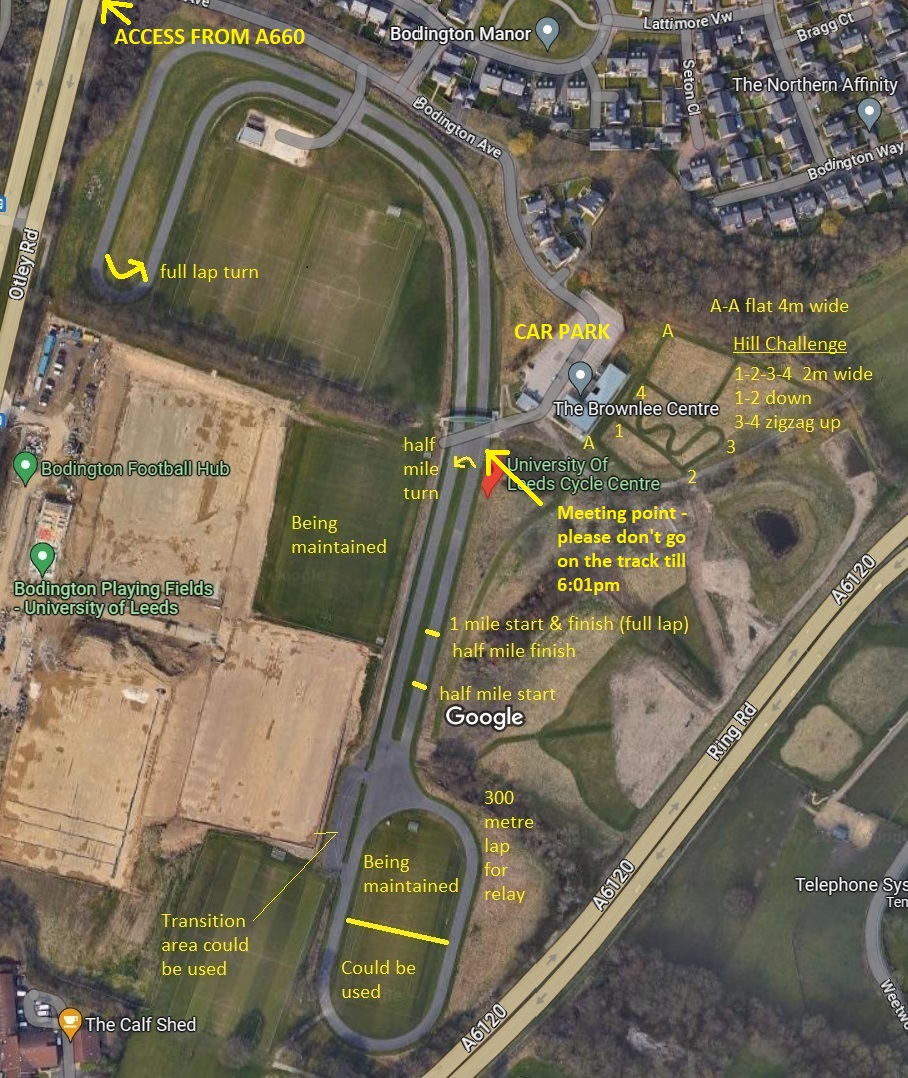 Eve Barton
Bertie Bell
Jenson Bennett
Poppy Bennett
Alice Bonner
Abigail Bottomley
Athena Cooper
Chloe Deak
Harry Durbin (with this group)
Leo Guppy
Caitlyn Hartley
Alice Hirst-Sewell
Harriet Hirst-Sewell
Arpita Kaulgud
Owen Maghaireh
Ava McLarkey
Nia McLarkey
Samuel McLarkey
Zaki Meer
Harry Ndawula
Tilly O'Brien
Søren Pailor
Laurie Phillips
Harry Pick
George Redmond
Sam Redmond (with advanced group)
Harriet Roberts
Dillon Rollings
Henry Rollings
Jess Rollings
Isaac Rugg
Tania Salman
Zain Salman
Jacob Scott
Edward Sharp
Sophie Sharp
Lucy Sheen
Thomas Sheen
Charlie Smith
Reggie Smith
Keira Sykes (to choose)
Macy Twaites
Arthur Venning
Mary Venning
Dora Walmsley
Rex Walmsley
Isabelle Watt
Maddie White
For run times at Brownlee Centre on 25 July, click here
https://www.valleystriders.org.uk/mile-and-half-mile-at-brownlee-centre-25-july-2023/